Understanding facts about vitamins and health does not have to be hard!
"Do I need to take a vitamin or supplement?"
That is a question that many people find themselves asking. With so many books and so much research to read, answering this question for yourself can be overwhelming.
I know just how you feel.
Health facts and information should be easily accessible and easy to understand.
But if you are like me, you have probably already found just the opposite, health information that is long and time consuming to work through.
True, there are hundreds of health studies to show that taking a daily dietary supplement can promote good health and prevent disease, but who has time to read such time consuming information.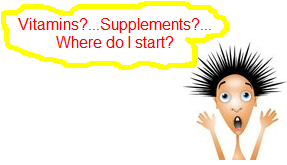 I'm sure you know that in order to maintain a healthy body and mind, some personal research is necessary. Good health is a continuous lifelong process that should not be taken lightly.
I get it! I am just like you.
I am a person who decided that I was going to take control of myself and better my health. So CONGRATULATIONS, you're here at Vitamins-and-Health-Facts.com which means that you too want to learn more about vitamins and other supplements and how they can benefit you.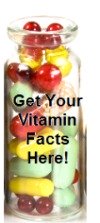 This site is designed to help you sort through all the info. So welcome! if you're interested in understanding more about vitamins and other supplements - in layman's terms, you're in the write place.
I'm glad to have you! Gaining knowledge is key in the process of building a healthier you.
So if you went to medical school...sorry. You will not find many big-hard to pronounce words here :).
Here is some of what you have to look forward to.